Your appliances are in safe hands
At CPP, we believe in adding a smile to your face. That's why we created Asset Care, a unique protection service that provides you with a host of benefits along with Extended Warranty Services (EWS) for your valued home appliances.
Say hello in multiple languages for any assistance
Get exclusive access to a dedicated Asset Care helpline in multiple languages to provide assistance for a range of products in your home.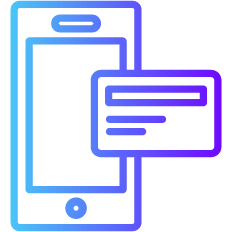 Block all your cards. Just one number. One call.
Block all your valuable credit, debit, ATM cards of all banks by calling CPP's toll-free 24-hour helpline (1800-419-4000)
Preventive maintenance service
Asset Care comes with a one-time free preventive maintenance service for your purchased appliance. This includes appliance cleaning and functional checking.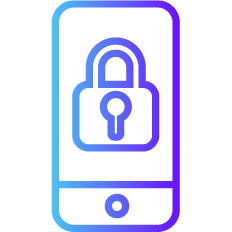 F-secure your devices
F-Secure SAFE Device Security provides protection for your smartphone or tablets with features such as remote data lock and wipe, call & SMS Blocker, GPS tracking, parental control, and banking protection.
Never get stuck with CPP's roadside assistance services
Asset Care offers roadside assistance services for your car or bike, including services such as vehicle towing, flat tyre support, battery jump-start, fuel delivery, among others.
For List of cities, where services are provided click here
Wardwiz
WardWiz Internet Security (for laptop/PC) protects digital content in your device with real time protection against malware, hackers, identity theft, harmful, and harmful websites.
ZEE5 All Access Annual Subscription
This product comes with a 12-month LIVE TV Subscription, which allows you to watch TV shows, originals, movies, music and news and much more, on a device of your choice. This service is provided by ZEE.
Lights. Camera. Action.
Get a free 12-month subscription to Eros Now (Plus Pack) and watch your favourite movies, TV shows, and listen to music on the device of your choice.
Go with the stream
Purchase TEEWE 2.0 HDMI Streaming Device at a special price of INR 999. The device allows you to convert your TV into a smart TV and stream entertainment from your smart devices.
Sit back and lounge
Enjoy two or four visits to airport lounges as part of Plaza Premium's network of domestic and international lounges. Call CPP's helpline number to schedule your lounge visit at least 48 hours prior to your flight departure.
Be part of an inner circle
Enjoy exclusive rewards every time you dine at Taj Group hotels with the Taj Inner Circle Silver & Epicure Plus Membership.
5 star benefits
Get a pre-loaded Gift Card which you can use for spends at a Taj Group of Hotels domestic property.
Extended Warranty Services (EWS)
Extend the warranty of your home appliances for 12/24/36 months after manufacturer's warranty has expired. This includes repairs or replacement costs up to the invoice value. We have nationwide tie-ups with 400+ service centres.