Device Security Simplified
Your expensive smart devices enable you to communicate, connect, transact, and carry on with your days. We help keep the personal information and confidential data stored on your devices safe, and protect against accidental and liquid damage.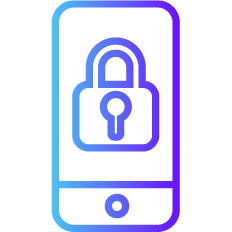 F-Secure SAFE Device Security (Smartphone, Tablets)
Powered by F-Secure, one of the world's leading online security companies, SAFE Device Security is built to protect you in the online world. We want you to enjoy life without worrying – so explore the internet, enjoy online shopping, connect with friends and family, and let F-Secure SAFE keep you protected, providing robust and convenient protection for your smartphone or tablet with 12-month subscription plans:
Multi-device protection
F-Secure SAFE works on iOS and Android platforms, securing all your devices with a single web-based service.
Data Protection and Tracking
Remotely locks your lost/stolen smartphone, preventing unauthorised access to your personal information
Remotely wipes your device to prevent fraudulent use
Locates the exact whereabouts of your device on a map remotely
Plays in-built scream alarm remotely, helping locate your device
Safeguards smartphone/tablet
Call and text blocker maintains your privacy by blocking texts and calls from specific phone numbers
SIM card lock ensures your phone gets locked if the SIM card is removed, preventing misuse
Protection and Control
Browsing protection blocks malicious and phishing sites, making your internet experience safe
Banking protection adds a layer of security when transacting online, making e-commerce sites and internet banking more secure
Threat Protection
Protects against virus, malware, and unwanted apps
Automatically scans and removes potential threats from downloaded apps and their updates
ZEE5 All Access Annual Subscription
This product comes with a 12 month LIVE TV Subscription, which allows you to watch TV shows, originals, movies, music and news and much more, on a device of your choice. This service is provided by ZEE.
Gaana Plus (Music Subscription)
Get a 12 months subscription to Gaana Plus and listen to your favorite music Ad free on your favorite device.
SONY LIV - Live TV Subscription
CPP FoneSafe Classic comes with a 12 month Sony LIV premium subscription which allows user to watch live-action of world sports, binge-worthy shows and movies, GEC shows and regional content.
Temporary Smartphone replacement
In case your smartphone is lost or stolen, FoneSafe delivers a temporary smartphone in select cities across India (for a maximum of 7 days). Just call our 24 hours call-centre and place a request.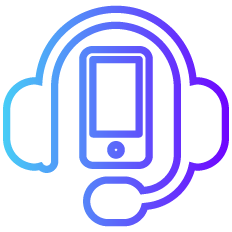 Single number assistance
Call CPP's helpline at
1860 258 3030
(Monday to Sunday, 11am – 9pm) for any assistance related to your membership.
SIM Card Blocking
We help block your SIM card if your mobile phone is lost. We also help retain your mobile phone identifier (IMEI) should you ever need to refer to it when your phone is not around or lost.
Protection against accidental or liquid damage
You receive an add-on All Risk Protection benefit to ensure that your smartphone/tablet/laptop is protected against loss due to accidental damage (including liquid damage) for up to the purchase price of the device. Your protection starts from the date of purchase of your smartphone/tablet/laptop and is valid for twelve (12) months*
*You will be enrolled into the Group Policy taken by CPP from an Indian General Insurance Company registered with IRDAI (Bajaj Allianz General Insurance/Acko General Insurance/HDFC ERGO General Insurance Company Limited/ICICI Lombard General Insurance Company Limited), only for its members, within seven (7) days of your membership start date. Please refer to the Group policy Terms & Conditions for more details.